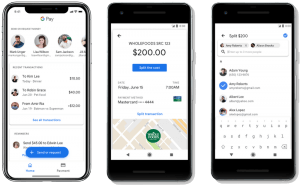 Google today announced a slew of new updates that brings many exciting features to Google Pay. The main objective of Google Pay is to integrate multiple payment options in a single platform and thereby reduce the hassle during check out. Earlier this year, Android Pay is being rebranded to Google Pay, but unfortunately, the ability to send and receive money is contained in a separate app called the Google Pay send. Now Google announced that it is combining Google Pay and Pay Send apps.
It now allows you to send the money from the Google Pay itself. However, the feature is currently live in the U.S and it may take sometime before it is available across worldwide. Now Google makes it easier to split the transaction bill; Click on the recent purchase, and you can request money from up to five users. Google is slowly catching up with the likes of Apple Pay, Venmo, and Zelle. Not long ago, it brought up a new feature that allowed Google Assistant to help transfer money
to family and friends via Google Pay. It is made available for both iOS and Android users.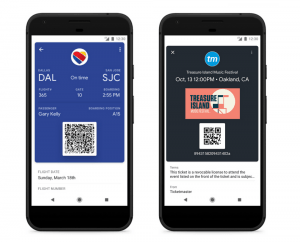 Save concert tickets and boarding passes
Another exciting option that Google added via new update is the feature that allows you to save concert tickets and boarding passes. This feature is a blessing in disguise for those who travel quite often and also attend multiple concerts. You can directly save the boarding passes and tickets from places like south-west and Ticket master. Once saved, you can find them on the new Passes tab of the Android app alongside gift cards, loyalty cards and offers. This reduces the hassle to carry the printed tickets along with you. So, next time, you need not worry even if you forgot to get the print out as you can just show your tickets right from the phone itself.
Also Read: Google blocks chrome support for millions of users
Google Assistant emerged as the Smartest Assistant in a recent study
Manage your payment info at pay.google.com
Furthermore, Google has now made it easier to manage the payment info in the app or web at pay.google.com. So, the next time when you update the payment info in the web, it will be reflected in the phone as everything is synced with the Google account. Furthermore, if you download the app on your phone, it does not take much time to set up eligible cards for payment in stores.