Artificial intelligence (AI) has undoubtedly been the technology story of 2020, and it appears that its implementation is only going to expand. In the latest, Scientists are exploring the possibility of using AI (Project H-unique) to track pedophiles (child abusers) from their hands. Although in the nascent stage, the scientists are now looking to test the possibilities on a large scale population. The applications of Artificial intelligence (AI) have been innumerable and its capabilities are endless. Recognizing the immense potential, AI has been adopted by all many irrespective of the professional sector. Consider the recent instance of AI-based anti-toxicity firm, L1ght that helps identify and eradicate Cyberbullying. Similarly, there is the AI-enabled Bella Smart Monitor, Google's Deepmind AI for detection of breast cancer, AI-assisted ECG for heart patients
to name a few.
AI (Project H-unique) to Track Pedophiles by their Hands
Most of the images and videos of sexual abuse feature only the back of the hand of the concerned child abuser. The hand identification research program is dubbed as H-Unique. Researchers from the University of Lancaster and the University of Dundee wanted to program the AI with the database of the hands from multiple individuals. The AI would pick the anatomical features of the hands from the vast amount of images that are fed to it. Scientists believe that the hands of the people are unique owing to differences in vein patterns, skin creases, freckles, moles, and scars between our right and left hands. It thereby helps the police to link the suspects of the crimes just from the images of their hands.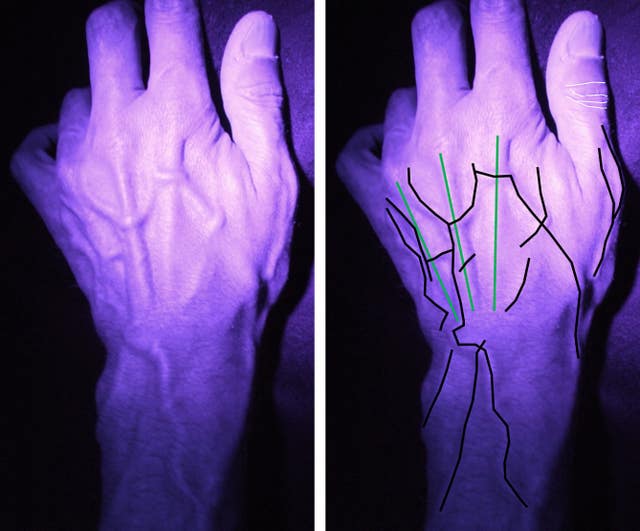 Also Read: RoboTire Performs Tire Change in Only 10 minutes with Faster Tire Rotations
The researchers initially need a large database of 5000 individuals to prove that the methodology does work. For this purpose, they have made available a web-based app, wherein the users can submit the images of their hands by scanning the QR code. The team did confirm they would keep the details of the volunteers anonymous. They would also never share the details with external agencies and would destroy them once after the end of the project. Anyone over the age of 18 can contribute to the project by uploading their images at h-unique.lancaster.ac.uk, using smartphones. The duration of the project is five years and has been funded through a grant of 2.5million Euros from the European Research Council.