After Samsung Galaxy Note 7 fiasco, there are few incidents reported about the smartphone explosions. The latest news comes from Ohio, wherein an iPhone XS Max reportedly caught fire and exploded in the owner's pocket. The news surfaced courtesy of iDROPNews, where the man narrated the entire ordeal. The owner in question goes by the name Josh Hillard happens to suffer minor injuries post the incident. Hillard took the damaged phone to the Apple care nearby and was deeply disappointed by their response. He is now looking to contemplate legal action against the Cupertino giant.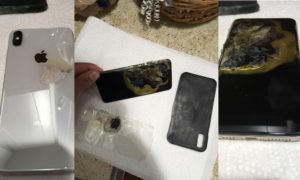 Apart from the minor injuries that included a burned skin, the clothes and shoes of Hillard are damaged in the process. Besides replacement, Hillard now wants Apple to compensate the damages to his clothes and shoes. The phone happens to be barely a month old, and the explosion cannot be attributed to the battery. Let's dive into the cascade of events that unfolded during the explosion of the mobile.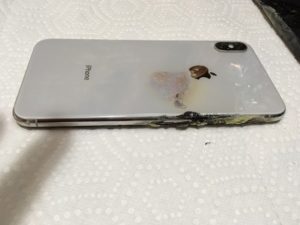 John Hillard was going through his usual routine in the office until suddenly he experienced a burn in his left leg during the lunch break. Then green and yellow smoke began emanating from his pocket, accompanied by a strange smell. He immediately left the room and removed his pants and shoes. The VP of his company put out the fire using a fire extinguisher. He happened to inhale a lot of smoke in the process. The security cameras of his office captured the entire incident.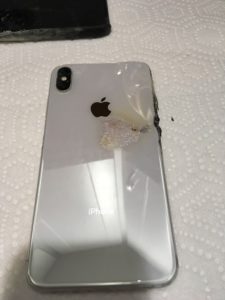 In the evening, Hillard went to the Apple store with his burned/melted remains of the phone, case along with a screen protector. Having said the whole incident to the manager for about 20 minutes, he did not receive a prompt response. Initially, the manager said that she had to contact the safety team and took the damaged phone. However, Hillard was not offered an update regarding the issue for about 40 minutes. He then with the help an employee traced the manager, only to find out that the device needed to be handed over to the engineering team for a possible replacement. However, the manager did not give any assurance about his damaged the clothing and his shoes.
Also Read: Apple removes anti-gay app from App Store, but Google and Amazon still offer App's Android version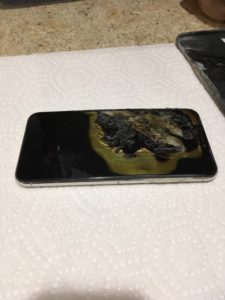 Left with no other option, Hillard took the damaged phone and returned to his home, one hour before the scheduled closure of the Apple store. He was deeply dissatisfied by the way Apple offered the customer service. Hillard is now planning to initiate legal action against the Cupertino giant. Besides phone replacement, he wants Apple to compensate the damages incurred to his clothes and shoes. Also, he wants  Apple to bear the cost of the wireless service, which he was unable to use during the incident.