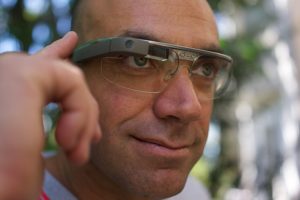 Renowned TF securities analyst Ming-chi Kuo predicted in a research note that Apple could release Smart Glasses by 2020 and Apple car by 2025 and aims for a $ 2 trillion market cap. Kuo is well known in the Apple community, and his predictions regarding upcoming Apple products carry high credibility. Most of the time, his predictions turn to be true. Not long ago Apple reached a 1 trillion dollar market cap making it the first company in the world to achieve the feat.
Kuo predicts Augmented reality to be the next revolutionary UI. It has long been known that Apple has been working big in Augmented reality Smart wearables
(glasses). Also, Apple has strengthened its workforce in the Augmented reality segment. Now hundreds of employees working on the AR; some of them are working on the Augmented reality software for iPhone, AR kit whereas others are working on the prototypes and other R&D projects. Last year,
Bloomberg
reported that Apple is working on a new chip and operating system for the device.
Apple has constantly been working on the Augmented reality smart glasses for some time now and believes it to be the multi-million dollar market in the future. But Apple is not the first company to work on smart glasses; Google has long back released  Google Glass long back in 2013, but it was not received well back then.
Also Read: Reebok launches plant-based shoes made from cotton and corn
The next exciting product on the cards is the Apple car. Kuo predicts the California giant to launch it somewhere between 2023 and 2025 and attributes it as the next star product from Apple. Further, the company is expected to integrate the services in the Apple car, thus paving the way for its entry into the car financing market. Apple currently has a large car division called "Project Titan" which is currently running autonomous cars on California roads.