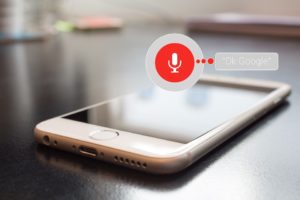 Google is testing out a new Google Assistant feature called "Tell me something good" that promises to deliver only the good content. The content will be focussed more on the uplifting stories that involve people who solve problems within the community. In the digital age, filled with smartphones, we all tend to stay updated with the latest information all the time. But the majority of the news delivered by the news channels carry negative content, which is troubling. The impact of such news on the mental health is rather disturbing. It is often the case that many people are the victims of Stress, Anxiety
,
Depression
and even PTSD.
The situation is further worsened by the rapid spread of social media. Nowadays in the wake of sensationalism and TRPs, many news channels tend to retort to negative news. It is the negative content filled with disturbing visuals that are impacting the mental health. The audio clips, videos and the visual content and photos captured by the bystanders add insult to the injury. You might be wondering what might be considered good news! Well, Google has offered a few examples that indicate what comes under Good news. Some of which include how Georgia State University has stopped students from slipping through the cracks, How Iceland curbed teen drinking and so on.
The stories are chosen from a wide range of media outlets. They are selected and summarised by a non-profit organisation called the "Solutions Journalism Network". The Google Assistant's feature works on any Google Assistant enabled devices that include mobile devices, Google Home devices or smart displays. The Google Assistant's new feature may not work like a magic bullet, but it is an experiment worth trying. It may someday bring positive outcome some day. To activate the feature, Google Assistant's users in the U.S need to say "Tell me something Good" and Google Assistant brings you a daily brief of happy stories.
http://https://www.youtube.com/watch?v=8lkDYqnnd3g