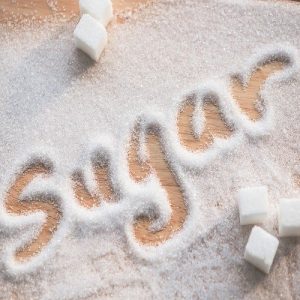 In a breakthrough study, researchers from the University of Warwick have found that Sugar improves memory, mood, and engagement in older adults. Further, it motivated older adults to perform memory tasks with much ease compared to younger adults. The team led by PhD scholar Constantino Mantantzis, Dr Elizabet Meylor and Dr Freidrike Schlaghecken found that increased blood sugar levels improved the performance, mood and motivates them to try harder when they are assigned complicated memory tasks. The current research is fascinating and offers to develop standard dietary guidelines for older adults to improve cognitive engagement.
The researchers gave a drink containing a small amount of Glucose to both young and old participants and are assigned to perform memory tasks. The age of Young participants ranged between 18-27 years, whereas their counterparts (older adults) aged between 65-82 years. Further, the team gave a placebo drink that contained artificial sweetener to another group of young and old participants.
Researchers then measured four parameters among the participants. They include the engagement rate, memory score, their perception of effort and the mood. The small dose of glucose motivated both younger and the older adults to perform harder, but in older people, it further improved positive mood and their memory. In younger adults, the glucose did not have any impact on the performance and mood. Also, the older adults, who consumed glucose displayed improved mood and performance when compared to older adults who were given artificial sweetener.
However, it is interesting to note that the self-evaluation reports of the participants revealed that they did not feel whether they had tried any harder. The scientists concluded that short-term sugar levels provided the impetus for motivation in older adults to perform tasks at maximum capacity. Further, they attributed this motivation levels to the increased blood sugar levels which may have improved the mood, enhanced self-confidence and minimised the self-perception of efforts.
Future research would involve understanding the relationship between energy availability and cognitive engagement in older adults. Further, this would pave the way for designing dietary guidelines for the older adults, so that they can perform the even the most complicated tasks with much ease.
The Research study is published in the Journal Psychology and Ageing