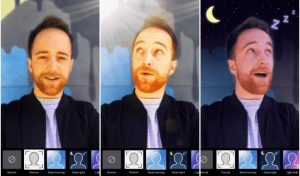 Google AI has added one more new feature to its list that allows YouTube creators to change their video background similar to still photos. The video segmentation tool as they call it is currently available only to beta testers that include high profile-Youtubers. Bringing this feature to mobile is quite a challenging task. It is quite easy to figure out background ends, and foreground begins with a depth-sensing camera if you no need to worry about the processing time and battery.
Google AI (Artificial intelligence) Designed Training Procedure Ideal for Mobile Phones
In conventional methods, the videos are usually short with a green screen in the background. Later with the help of a computer, the green colour will be changed to the desired background with additional digital effects that involve visual graphics. But for a mobile that comes with RGB image, this involves rather a lot of complicated calculations. But the AI researchers from Google were able to overcome this obstacle. Google AI  researchers fed the neural networks with tons of labelled images that included all the details of human architecture. They programmed the neural networks to focus on only the important features of humans such as head and shoulder rather than on individual parts such as eyes nostrils and nose etc. This in a way reduced the data it needed to calculate and yielded the fast, accurate segmentation engine that can is enough to be used in a video.
Also Read: Google removes View image button and Search by image feature from Google Image search
This is evident in the results wherein the technology works at 40 frames per second in Pixel 2 and 100 frames per second in iPhone 7. This is way higher if you compare the digital videos which work out to be 30 frames per second. Recently YouTube has added three new exciting features to live streams that will benefit creators. With this newly added feature, the creators can now make attractive videos that in a way attract a number of visitors to their channels. Apart from offering a variety of exciting features to videos, it has been stringent enough to make sure the creators do not violate their guidelines.