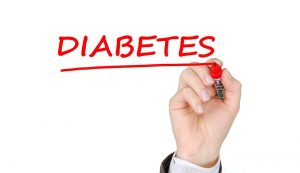 Researchers from the University of California (USC) have reported a path-breaking study that promises to reverse diabetes by following the fasting-mimicking diet. This diet was found to promote the regenerate the cells of the pancreas that produce insulin and thereby lower the symptoms of Type-1 and Type-2 diabetes in mice and human cells. The research is led by Valter Longo, the director of the Longevity Institute at USC's Leonard Davis School of Gerontology. But before we go through the details of the research lets have a basic understanding of Insulin and diabetes
. Earlier we have reported the drug
Methyldopa, a blood pressure drug
that reduces the onset of
Type- 1 diabetes
.
What is Insulin?
Insulin is a hormone produced by the beta cells of the pancreas and responsible for the maintenance of blood sugar levels. Our body cannot directly derive the energy from the food we eat. Insulin facilitates to absorb sugar from the food to cells for energy. After the food is ingested the sugar levels in the bloodstream rises, then insulin directs the cells to absorb glucose required for energy or stores it as a reserve in the liver. In the absence of insulin, a person suffers from hyperglycemia (high glucose) or hypoglycemia (low glucose).
What is Diabetes?
It is a metabolic disorder characterised by the impaired function of insulin resulting in the accumulation of elevated levels of glucose in the bloodstream. It is of two types: Type-I and Type-II diabetes. In Type-I diabetes, the insulin-producing pancreatic cells are damaged, and hence patients require frequent injections of Insulin. In Type-II diabetes, people develop resistance to insulin and hence require long shots of insulin to prevent long-term complications of the disease.
With this background, let's have a detailed understanding of the current research. In the current study, the fact mimicking diet facilitated the regeneration of insulin-producing cells and thereby reversing diabetes.
Research Study:
The team stimulated Type-I diabetes in mice by injecting a drug streptozotocin that kills the pancreatic cells producing insulin. For Type-II diabetes, they took mice with a mutation in the gene Lepr, due to which mice developed resistance to Insulin. They subjected both groups of mice to fast mimicking diet for four days a week. To their surprise, the researchers observed the regeneration of pancreatic cells that produce Insulin. They found that this diet reversed diabetes in both the groups of mice even in the later stages of the disease. The mice restored insulin production; there was lowered resistance to insulin and also successful maintenance of blood glucose levels.
Also Read: Tears may help in the early diagnosis of Parkinson's disease: Research
The team found that the diet helped switch on the genes that are normally active in the developing pancreas of foetal mice. These genes produced a protein called neurogenin-3 (Ngn3) and generated new healthy insulin producing beta-cells. The team also studied the pancreatic cell cultures from human donors and found that the diet increased expression of Ngn3 gene and hence the insulin production. The researchers are now looking to conduct a large FDA trial to check the effectiveness of fast mimicking diet in the cure of diabetes.
The Research study was published in the journal Cell.