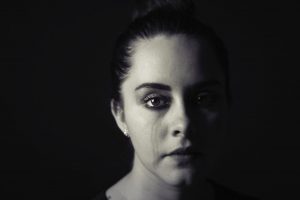 Researchers from the University of Southern California in Los Angeles released a preliminary study that helps to diagnose Parkinson's disease through tears. Yes, although sounds bizarre the team is the first to show tears is the reliable, cheapest and non-invasive biological marker of Parkinson's disease. Before we go through the details of the research lets, know some details regarding the Parkinson's disease.
What is Parkinson's disease?
It is a movement disorder that results when nerve cells do not produce enough levels of dopamine. It is a neurotransmitter responsible for emotions, movements, and sensations of pleasure and pain. The major symptoms of the disease include tremors in the limbs, the stiffness of muscles, loss of balance and changes in speech and writing. Initially, the symptoms appear in one part of the body and later effect both the sides.
Why the research team chose tears?
Secretory cells of tear gland produce tears and stimulated by nerve cells to secrete proteins into tears. The team hypothesized that as the Parkinson's disease is associated with a change in nerve function and hence any change in nerve function may reflect a change in proteins.
Research Study:
The team analyzed the tear samples of 55 people with Parkinson's disease and 27 people without the disease. The people under study belonged to the same age group and gender. Researchers noticed clear differences in the levels of a particular protein alpha-synuclein. The levels of this protein were found to higher in people with Parkinson's disease compared to the controls. The levels of another form of the same protein called Oligomeric alpha-synuclein was also found to be higher in the disease group compared to controls.
Also Read: SIM cards to be integrated into processors( iSIM) that helps IoT devices connect to the Internet without Wi-Fi
Future Research:




Study author Mark Lew MD, of the Keck School of Medicine of the University of Southern California in Los Angeles, believes that the diagnosis of Parkinson's disease by non-invasive methods such as tears is exciting. This method of detection before many years before the symptoms appear can help in the effective treatment of the disease. The team now plans to carry their research on the larger groups of people to check whether the protein changes can be detected in the early stages of the disease.