Military combat divers often face the obstacle of reduced visibility in reduced visibility conditions. Also, it becomes difficult to have a glance at the compass, and other swim-board mounted instruments for critical information. It varies from dive depth, time and the proximity of closed circuit oxygen rebreathers. Now the new shadow NAV developed by James Fisher and Sons in association with the US Navy's warfare centre-Panama centre (NSWC PWD) offers a solution to these problems. The Shadow NAV is a small, low cost, low-power enhanced navigation capability with improved military standards that equips the divers with improved capabilities for effective completion of the missions.
Underwater diving as it may seem is not that easy! It is filled with a plethora of complications such as oxygen toxicity and others that pose a health risk to the divers. Further, the divers are often faced with near to zero visibility conditions owing to slit and Algae underneath. It is quite challenging to carry missions under such conditions even though they are well equipped with a compass, depth gauges and other chronometers.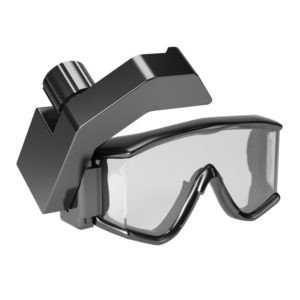 Also Read: Revolutionary Autonomous flexible multi-joint exosuit helps save up to 15% energy while walking or running
The new Shadow NAV features a mask mounted head-up display that is not affected by low visibility conditions. The Shadow NAV uses an adjustable micro-optical display that offers info regarding compass heading, dive depth in metres, dive time and the remaining battery. Also, the display when flipped when not in use. It further reduces the amount of equipment the diver needs to carry as part of traditional kit during underwater missions that put the diver susceptible to injury or fatality. The Shadow NAV has been recently awarded a 2018 Excellence in Technology transfer award by Federal Laboratory Consortium as part of its annual awards programme. JFD would now commercialise the Shadow NAV in association with the US Navy so that it can be used by the global diving industry for safe and efficient operations.