Gone are the days when you track you are running through smartwatches, sensors, wristbands, and others. Now Under Armour, an American company has developed Innovative HOVR smart running shoes that accurately records all the metrics that runners crave for without carrying any extra devices. The metrics include counting steps, stride, distance, pace and so on. So, the next time you go for a workout you can just tie up your laces and start running.
The new smart shoes contain a Bluetooth enabled sensors that are located deep inside the deepest part of the midsole. This ensures the hassle-free functioning of the sensors even during rainy days. When these sensors are coupled with the MapMyRun app, all the data will be captured and can be retrieved whenever needed. This app is made available on Android and iOS platforms.
How to pair smart shoes with the app?
Initially download the app from the play store if your device is Android and from App store, if your device turns out to be an iPhone.
Place your phone near the shoes and open MapMyRun app, and within no time a message pops up prompting you to connect to the shoes.
Then accept and continue, and the setup process is complete. You can then choose the type of workout and click the green home button present at the base of the homepage. In case if your phone fails to pick the Bluetooth signal you can shake the right shoe to wake it up from the sleep mode.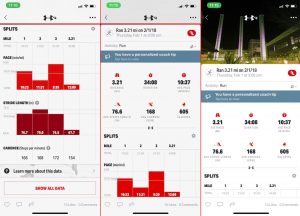 How long do you need to charge the battery of Smart shoes?




According to Under Armour, you no need to charge the battery at all, and it will last until the wear and tear of the shoes. These sensors are self-contained, and the chip is designed in such a way that it stays for the full life of the shoes. However, the life of shoes varies from person to person and the time o the workout. These shoes also have power conservation mode when not in use and thereby enhances the battery life.
Also Read SNGLRTY: Single hand watch that accurately indicates hours and minutes.
The sensor starts recording the data as soon as you start running and you no need to carry a phone along with you. After you reach home, you can pair your device with the shoes to sync the data to the app to check your stats. These HOVR smart running shoes are now available for a price of $100 to $140.