Microsoft is all set to roar in 2019 with new two 4K capable webcams, one of which support both Windows 10 Pc as well as Xbox one consoles. It would definitely spice up the competition as Logitech has been the sole market leader when it comes to webcams. The report emerged courtesy to Thurrott, which claims the webcams to come with modern hardware to boot.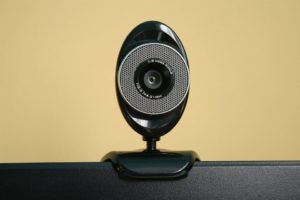 Out of the two, one webcam is touted to bring Windows Hello-based authentication to Windows 10 users. So far, this mode of authentication has only been available on camera systems built in surface PC's only. If it happens, then it would be the first time the company has offered the feature to the standalone computers outside Surface PCs. Windows Hello lets users sign in using biometric means such as fingerprints and facial recognition.
For X Box one consoles, the webcam brings back the Kinect feature that lets users sign in by moving in front of the camera. But unlike Kinect, it would allow multiple users sign-ins so that friends and family can join the game session. Coming to the launch, it is quite unclear when Microsoft ships the webcams. But it is learned that one of them would be enterprise based and maybe a companion to Surface Hub 2set to launch in 2019.
Also Read: How facebook tracks your location even if you disable location options
Further, Thurrott added that the new webcams may somehow related to the USB-C based that ships alongside Surface Hub 2. The USB-C webcam sports multiple USB-C ports, wherein you can connect a single camera or multiple cameras. So, post-holiday season, we may witness new developments from Microsoft in the new year.