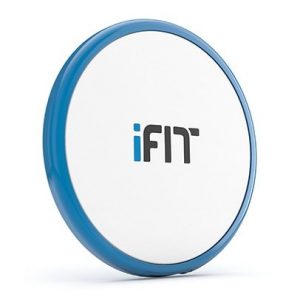 Wearables have become an integral part of our day to day activities. There are many smartwatches, bands, and other fitness devices that can be used to keep an eye on our daily activity. But these devices need to be worn on the wrist continuously (even in the night) to track activities like heart rate, sleep pattern, respiratory rate and so on. But the new iFit Sleep HR created by Israeli startup is the perfect solution for your sleeping troubles, wherein you no longer need to flaunt the wearable all the time.
iFit Sleep HR is a disc-shaped plate and rests under the mattress. The sensor of the iFit Sleep tracker is very sensitive and is able to measure the activities even under mattresses of 20-inches thick. When the device is properly positioned under the mattress it can very well measure various activities like heart rate, respiratory rate and sleep pattern. The device packs exciting features. Let's have a brief glance at these features.
Features of the iFit Sleep HR
Heart rate:
iFit Sleep HR effectively monitors heart rate and offers insights into the length of the time spent in various sleep cycles. Further, you can track light, deep and REM stages.
Respiratory rate:
The respiratory rates are critical for a good night's sleep. iFit Sleep HR effectively tracks your breathing patterns and lets you know of any snoring or other sleep apnea problems.
Sleep Pattern:
The device very well tracks the sleeping patterns when placed accurately under the mattresses. For best results, it is advised to place the tracker underneath the mattresses where you rest your outer shoulder. You can have a clear idea of various sleep parameters like the length of sleep time, the amount of time taken to get to sleep, the number of times you woke up and so on.
Smart Alarm:
Another exciting feature is the built-in smart alarm. Initially set a time frame and the sensor ensures to wake you up in the lightest part of the sleep cycle.
Journal feature:
Further, there is a journal feature that tracks your pre-sleep habits to increase the sleep score over time. If you have a score of 85, then you had a good night sleep.
Also Read: Non-invasive monitoring of glucose levels using AI and radar in diabetics
iSleep FiT HR is compatible with both Android and iOS devices. You can download the apps from the App Store and Play store. The data from the device can very well be transferred to phone or tablet via Bluetooth. The device can be charged by an AC adapter which is plugged into the micro USB port of the device. It flaunts a slim design and no battery is required for its operation.
Pricing and Availability of iFit Sleep Tracker
The device is currently available for purchase on iFit. com and priced at $119. iFit is currently offering a one-year limited warranty on the device.