Aston Martin, the luxury car company has unveiled its plans for a three seater flying car called the Voltane Vision concept. The flying car is the result of efforts made by aero industry specialists that include Cranfield University, Cranfield aerospace solutions and Jet engine manufacturers of Rolls Royce. The hypothetical concept car is set to make its debut in Farnborough Airshow scheduled this month. The company believes Voltane vision to be the future of luxurious air transport.
Aston Martin's Luxurious Flying Car: Complete Details
The Voltane concept car looks like it is straight out of a Hollywood flick. Like its competitors, the concept car can lift off and land vertically. The vehicle features three seats in 1-2 configuration. Propelling the vehicle are the horizontally mounted turboprop on the rear and Y-shaped wing on the front. The Y-shaped wing features two pairs of propellers that can tilt and propel giving the vehicle extreme manoeuvrability that is critical in an urban environment. All these forms are simple, flowing and elegant.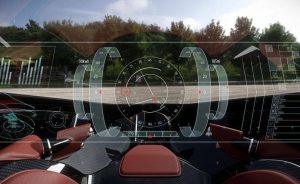 Also Read: Beware! Fake apps on Google Play could steal your passwords. How to stay safe?
If you consider its luxurious design, the vehicle features autonomous navigation and other information that is displayed in the all-glass cockpit. But before the vehicle makes its way to the air, it needs to cross a lot of legislative hurdles. It will compete with the likes of Uber which is trying to well advanced regarding passenger drone infrastructure. But, with the team of innovators and expertise from aviation industry at its helm, Aston Martin sure enjoys an edge over its rivals.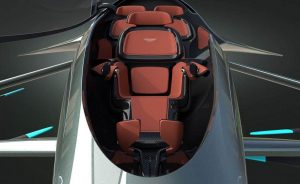 Ashton Martin's vice president and chief marketing officer Simon Sproule explained in detail the capabilities of the Voltane Vision Concept. The flying car has the capability to travel at a speed of 200mph that translates to 200-250 miles. So, the aircraft just about one hour to travel non stop from London to Paris. Also, Birmingham to London could take just half an hour.