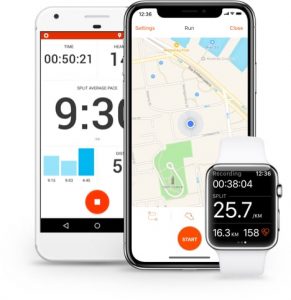 Fitness app Strava said that it will restrict access to an online heat map that shows where the users run, swim and cycle. This comes after some researchers found that it accidentally exposed military positions and other sensitive sites. The San Francisco company currently has 150 employees and 28 million users with the majority of them approx 82% reside outside united states. Strava received flak for its heat map that was used by experts, academics to explore sensitive areas in military zones. The heat map displays exercise routes in various colors such as white, orange and purple indicating their popularity. The motive behind heatmap is to guide the users to find new places for exercise.
Measure to be adopted by Strava:
Amid the security fears Quarles, the chief executive of Strava announced measures it takes to prevent misuse of the data. From now on it refreshes map regularly once every month so that the sensitive information is erased. the new map also restricts access to street level details except for the registered customers. Apart from it, the roads and trails with minimum activity will not show up on the maps. Unless several different users upload the workout in the routes, it will not be displayed.
This comes after the security experts unveiled movements in Strava map at sensitive sites. One of them is suspected to be the movement of US soldiers in Africa and Afganistan. The soldiers were thought to upload their workouts without realizing the consequences. This makes them vulnerable to spying agencies as well as terrorists revealing their exact bases. The other area seems to be the Taiwanese missile command where people uploaded their workouts. Strava offers customers to hide their identity while uploading workouts without revealing their names. But the actual danger lies with the data that include non-public information such as names, dates and time that offer access to spy agencies.
Also Read: Slingshot malware attacks through routers and remained undetected for six years
This new case exposes how technology can be misused even though, how much care the creators take to improve privacy. Quarles, however, noted that they are in contact with the US security agencies and they did not outline to take down the map.